In this high-tech, advanced world, everything has been updated to meet the present day requirements – be it mobile phones, automobiles or even lights. Smart lighting is one of the great inventions of modern world being used largely in our connected homes. Smart lighting consume less energy by producing less heat and look pretty awesome in your house. The best part of using smart lighting is that you can control it through your smart phone or tablet.
Wireless led lights got new family member—Bluetooth Led Ceiling Light. It will make your lighting be more convenient and interesting.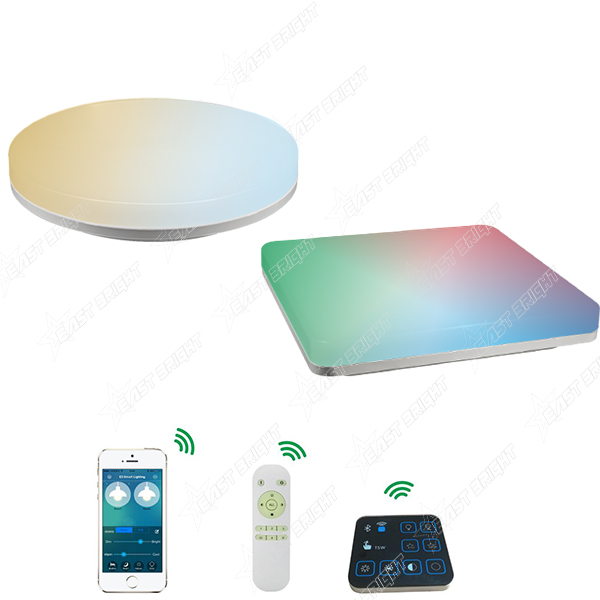 Control by APP from mobile phone
With Bluetooth 4.0, the wireless smart led ceiling light could be controlled by APP from you mobile phone. From now on, you could turn on / off your ceiling light when you are in bed, or in your dinning room.
Free APP is available from APP store for iOS and Google Play Store for Android device.
Also the smart led ceiling light can be controled by remote control and control panel.
More Choice for Lighting
Warm white for normal lighting, and colorful lights for any special moments or any feeling you like.
Smart led lighting is a great choice and need of the modern world. Sooner or later, they'll permanently replace those conventional lights. The demand of these light is dramatically increasing and more new inventions are being carried out to make it more advanced.